Secure solutions for brand protection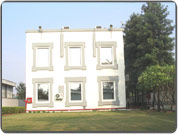 We at Alpha Lasertek are fully committed to develop and operate safe, healthy and clean environment in order to protect vital human resources and the environment from the hazards and risks through:
Complying with applicable environmental, health & safety legislations and all other requirements of interested parties.
Adopting measures to prevention of injury, ill health and continual improvement in EHS management system.
Continually improving the processes and work practices for pollution prevention and risk minimization through objective driven targets.
Optimal utilization of natural resources, in particular electrical energy, and water and adopting waste management practices.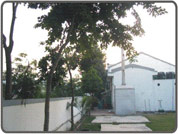 Educating and encouraging our suppliers and business associates to adopt similar approaches towards environment protection and safety realization.
Adopting measures to ensure zero accidents.
Evaluate the environmental impacts of our activities during the development of manufacturing process and endeavor to minimize the impact on the environment due to our activities.